A tasty and simple to make snack that kids would love.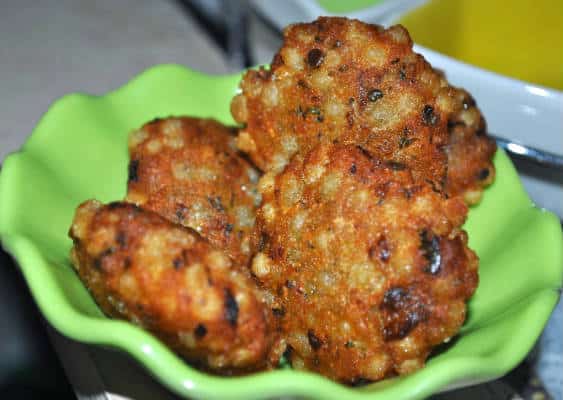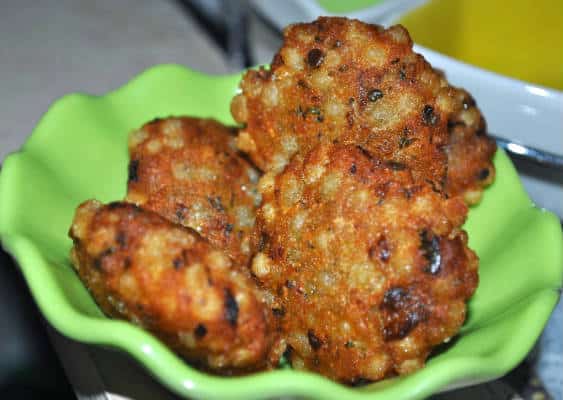 Ingredients:
Javvarisi (Sago) – 1/2 cup
Sour Curd – 1 cup
Onion – 1, big, finely chopped
POtatoes – 2, big, boiled, peeled, mashed
Ginger – 1 tsp, peeled, finely chopped
Green Chillies – 1 tsp, finely chopped
Curry Leaves – few
Coriander Leaves – few
Salt as per taste
Oil as required
Method:
1. Soak the javvarisi in curd for 4 hours.
2. Transfer to a large bowl.
3. Add the mashed potatoes, onions, ginger, green chillies, curry leaves, coriander leaves and salt.
4. Mix well.
5. Make small balls and flatten them.
6. Heat oil in a frying pan.
7. Fry the prepared vadais in hot oil until golden brown on both sides.
8. Remove and drain excess oil.
9. Serve hot with chutney.
image via lil spice & lil stir