Summer, Summer, here you are!
Tell me, what snack should I eat in all?
Am sure, now that summer is well set, one of the questions circling most our minds, when it comes to food is, "what's something light and nice to eat". The Sandwich, made with any type of bread that can be combined with just anything you like, is the most versatile and light snack that we can succumb to. And, wait, let's not forget, healthy too!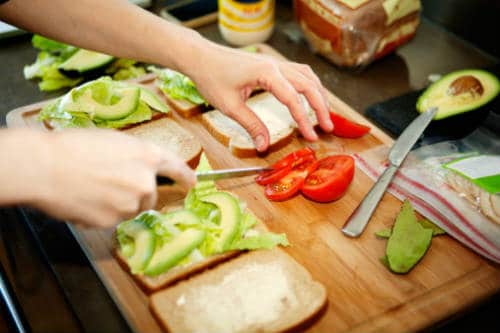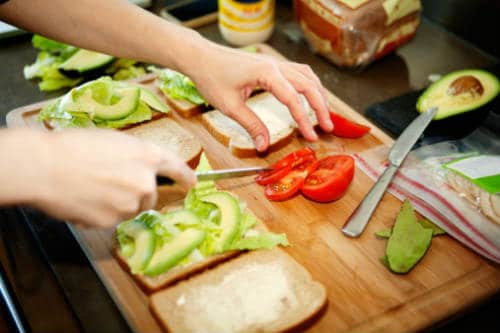 With a preparation time of just under 10 minutes in some cases, Sandwiches are widely popular lunch/picnic/packed foods. Here are 5 easy-to-make sandwich recipes that can earn you brownie points with your kids at home.
Egg Sandwich: A complete meal and extremely tasty as well.
What you need: 2 thick slices of bread (Whole wheat or plain white), mustard spread, mayonnaise spread mixed with cabbage (finely chopped), pepper powder and a full boiled egg (grated).
Egg Bhurji Sandwich: Have it grilled or toasted for a great taste.
What you need: 2 slices of bread, 1 egg, chopped onions, tomato, freshly chopped coriander, butter or mint chutney for spread
Click here for the Bhurji recipe.
Peanut & Capsicum Sandwich: Amazingly quick sandwich to put together with the ingredients available at home. Eat it hot or cold.
What you need: Bread slices, roasted peanuts (very coarsely ground), capsicum slices (finely chopped), onions (cut in rings), Cheese spread or butter – preferable cheese spread because when you grill or toast it the cheese tastes yummy!
Paneer Wrap: Healthy, yet yummy. Good use of left overs as well.
What you need: 1 Chapati/ Roti, Mint Chutney spread, Fresh Panner (Grated), finely chopped tomato, onions and coriander.
Tomato Mozzarella Cheese Sandwich: Comfort Food. Tastes amazing when grilled or toasted
What you need: Bread slices, tomato – sliced circular, lots of mozzarella or any cheese cube (grated), pepper powder
Which bread is healthy – white or brown? It doesn't matter. If you are looking for a healthy option, check the packaging to see if it mentions "100% whole wheat", "full grains" or fiber content that is greater than 1.2%. Breads containing the words "Refined flour", "Bleached Flour" are not healthy options.