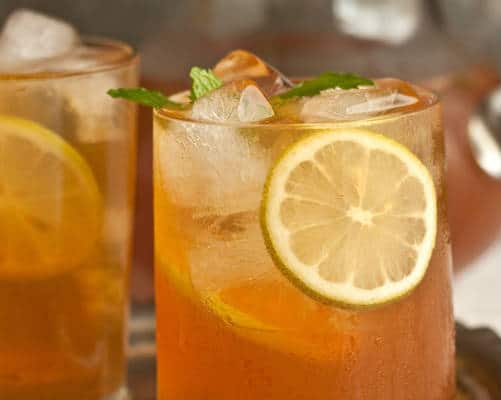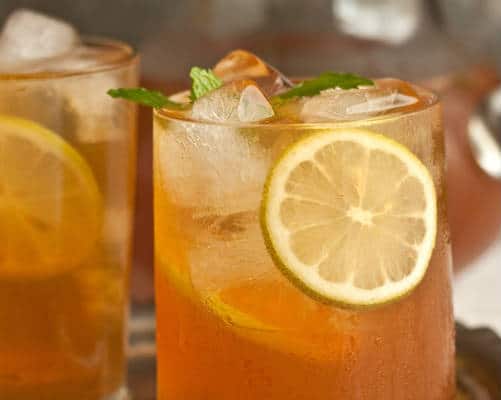 Ingredients:
Ginger – 1 inch piece
Black Tea – 2 tblsp ml
Cinnamon Syrup – 5 ml (available readymade)
Peach Puree – 20 ml
Orange JUice – 20 ml
Lime Juice – 5 ml
Method:
1. Grate or finely chopped the ginger.
2. Transfer to a cocktail shaker and add all the other ingredients.
3. Add ice cubes and shake well.
4. Strain into a glass half-filled with crushed ice.
5. Serve at once.
Note: image is for illustration purposes only and not that of the actual recipe.