Delicious peach and banana smoothie – a lovely drink for the summer.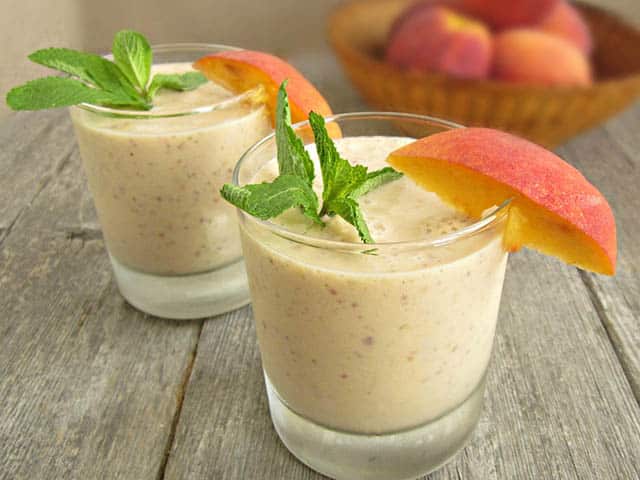 Ingredients:
Bananas – 2, peeled, chopped
Peaches – 3 to 4, depending on size, stone removed, chopped
Peach Juice – 900ml to 1 litre
Ice Cubes – few
Mint Leaves – few, to garnish
Method:
1. Combine all the ingredients in a blender.
2. Blend until smooth.
3. Transfer to a large pitcher and keep it in the fridge for a few hours.
4. Pour into individual serving glasses.
5. Garnish with a mint leaf and serve chilled.
6. This smoothie stays good for a day.