Chocolate, Ice Cream and Summer are a great combination and a match made in heaven!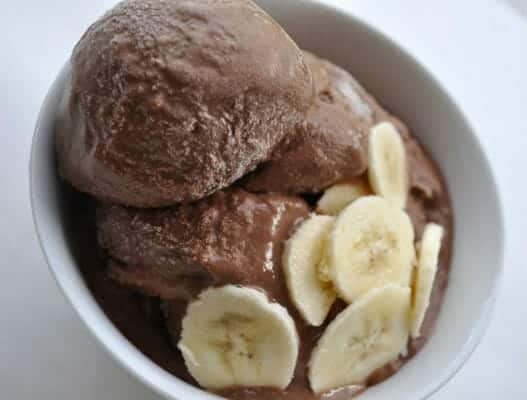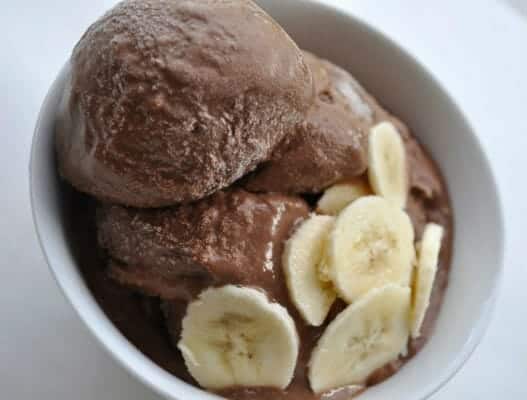 Ingredients:
Bananas – 5 to 6, ripe, chopped
Cocoa Powder – 1/2 cup, unsweetened
Sugar – 3 to 4 tblsp
Heavy Cream – 1/2 cup
Salt – a pinch
Method:
1. Mix all the ingredients in a blender.
2. Blend well until smooth.
3. Transfer to a freezer safe airtight container.
4. Cover tightly with clingfilm and place it in the freezer for 6 to 8 hours.
5. To serve, scoop out a portion into a small cup.
6. Drizzle with some chocolate sauce and garnish with banana slices if desired.