A cool and refreshing kheer for the hot summer days. Can also be served as a breakfast drink.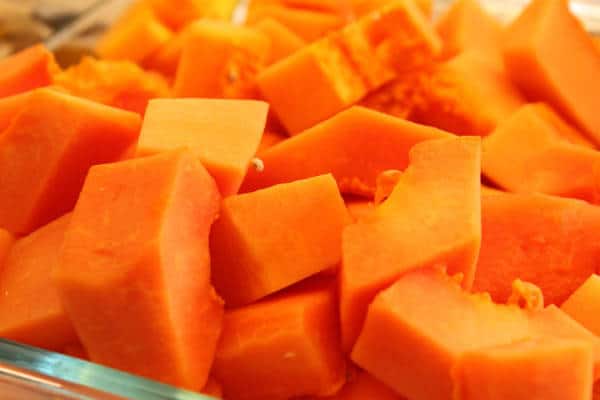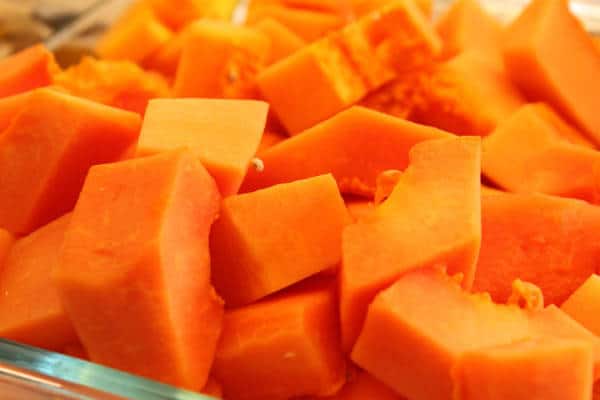 Ingredients:
Ripe Papaya – 1 cup, peeled, chopped
Milk – 2 cups
Sugar – 1/4 cup
Cashew Nuts – 1 tsp, chopped
Almonds – 1 tsp, chopped
Method:
1. Bring the milk to a boil.
2. Add sugar and stir well until fully dissolved.
3. Switch off the flame.
4. Grate the papaya pieces or grind them coarsely.
5. Add to the milk and increase flame to low-medium.
6. Gently bring to a boil.
7. Garnish with cashew nuts and almonds.
8. Keep it in the fridge for a few hours.
9. Serve chilled.