These laddus are quite popular and are often made during festivals. They are also served in Dharmasthala.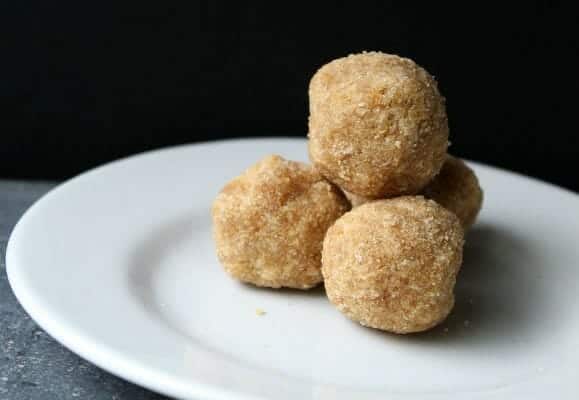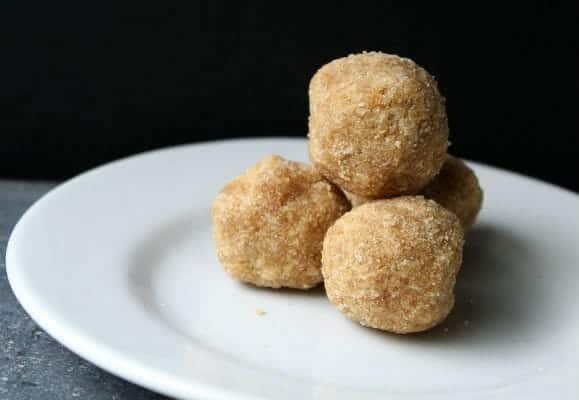 Ingredients:
Parboiled Rice – 2 cups
Jaggery – 1/2 cup, powdered
Coconut – 1/2 cup, grated
Cardamom Powder – 1 tsp
Method:
1. Wash the rice and drain well.
2. Spread it out on a white cloth and dry under the sun.
3. Then dry roast until light golden and cool.
4. Grind to a fine powder.
5. Grind the coconut and jaggery together to a coarse mixture (no need to add water).
6. Combine the rice flour and coconut jaggery mixture in a large bowl.
7. Add cardamom powder and mix well.
8. Make small balls of this mixture and keep them on a clean white cloth to dry.
9. Store them in an airtight container.