A simple sidedish for roti, naan or fried rice.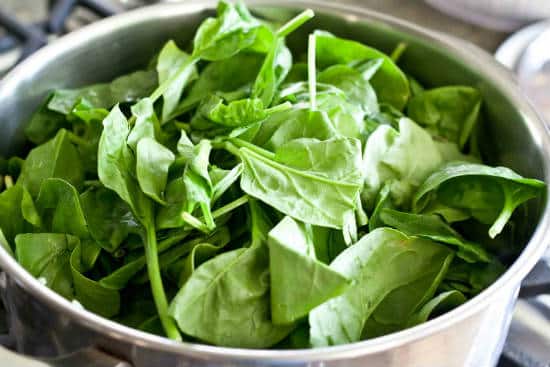 Ingredients:
Moong Dal – 1/2 cup, cooked
Curd – 1 tsp
Spinach (Palak) – 1 small bunch or 1/2 medium bunch, cleaned, washed, chopped
Onion – 1, small, finely chopped
Green Chilli – 1, finely chopped
Ginger – a small piece, peeled, grated
Salt as per taste
Oil as required
Method:
1. Heat little oil in a pan.
2. Saute the onions and green chillies for 30 seconds.
3. Add the spinach, ginger and stir well.
4. Add salt and dal.
5. Add a little water if desired.
6. Simmer for a minute.
7. Add curd and mix well.
8. Remove and transfer to a serving bowl.
9. Serve as a sidedish to roti, naan or fried rice.