Enjoy the hot summer days with this cool, creamy and delicious salad.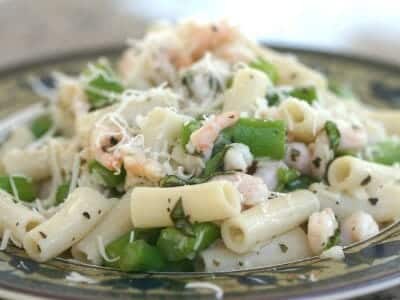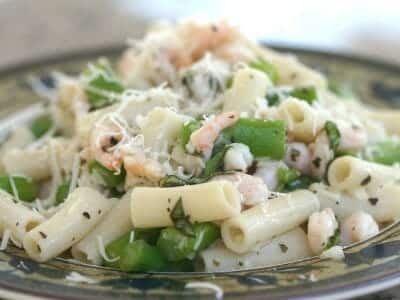 Ingredients:
Shell Pasta (or any other variation) – 1 to 2 cups, cooked as per packet instructions
Shrimps – 200 to 225 gms, peeled, deveined, cooked
Cucumber – 1, small, seeded, chopped
Mayonnaise – 3 tblsp
Sour Cream – 3 tblsp
Dijon Mustard – 3 tblsp (optional)
Salt as per taste
Pepper Powder as per taste
Spring Onion – 1, finely sliced
Method:
1. Mix the mustard, sour cream and mayonnaise in a bowl.
2. Add the shrimps, cucumber and pasta.
3. Add the spring onions, salt and pepper powder.
4. Mix well and keep it in the fridge for 2 hour2.
5. Transfer to a serving bowl and serve.
Tip: Sprinkle some grated cheese on top if desired.