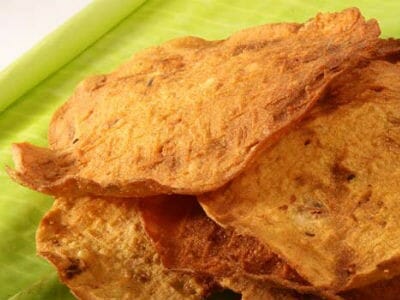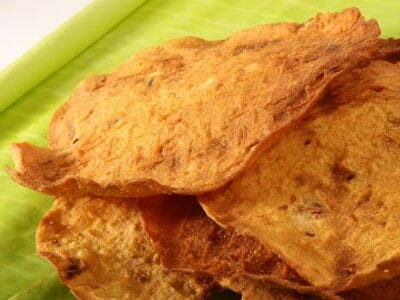 Ingredients:
Firm Jackfruits – 20
Dry Red Chillies – 8 to 10
Asafoetida Powder – 1/8 tsp
Salt as per taste
Oil as required
Method:
1. Remove the seeds from the jackfruits and tie them in a muslin cloth.
2. Steam cook the jackfruits, with the cloth, and remove.
3. Remove the cloth and transfer to a bowl.
4. Add salt, asafoetida powder and dry red chillies.
5. Grind to a thick, smooth paste without adding water.
6. Using oiled hands, make small balls of the paste and place them on a greased plastic sheet.
7. Gently flatten them and place them under the sun to dry.
8. Once dried, store them in airtight container.
9. When required, fry them in hot oil and serve as a snack or as a sidedish to rice.