A rich chocolate banana milk shake that is sure to be a hit with the kids.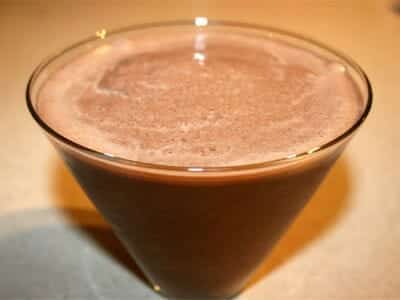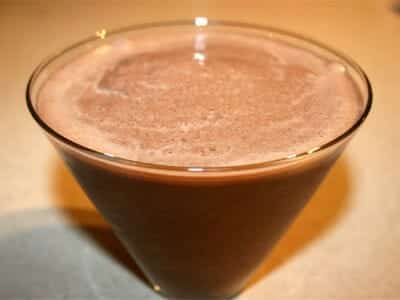 Ingredients:
Bananas – 2, peeled, chopped
Chocolate Bars – 2
Milk – 2 cups
Sugar – 6 to 7 tblsp
Almonds – few, grated, to garnish (optional)
Method:
1. Grate the chocolate bars and keep aside.
2. Boil the milk and remove from flame to cool.
3. Pour it into a blender.
4. Add the chopped bananas, sugar, grated chocolate and blend well until smooth.
5. Keep it in the fridge for 1 to 2 hours or until chilled.
6. Pour into individual serving glasses.
7. Garnish with some grated chocolate, banana slices and almonds.
8. Serve chill.