Jackfruits are rich in Vitamins A, C, B6, antioxidants, calcium, potassium, iron and zinc.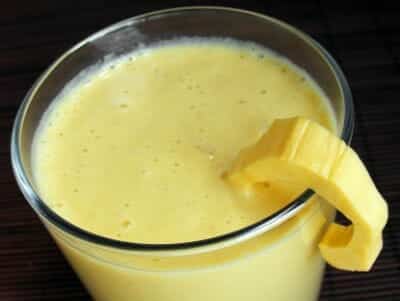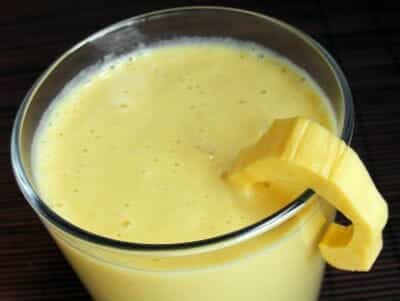 Ingredients:
Jackfruits – 10 to 12, seeds removed, finely chopped
Milk – 2 cups
Sugar – 1/2 cup
Honey – 1 to 2 tsp (as per taste)
Ice cubes as required
Method:
1. Combine the milk and sugar in a heavy pan.
2. Stir well until the sugar has fully dissolved.
3. Bring to a boil and simmer for a minute or two.
4. Remove from flame and cool.
5. Transfer the milk to a blender.
6. Add ice cubes, chopped jackfruits and blend well until smooth.
7. Pour into serving glasses.
8. Add a little bit of the honey on top and serve chill.