Jackfruit is in season now and here is a simple and delicious recipe. Serve with rice, idli or dosa.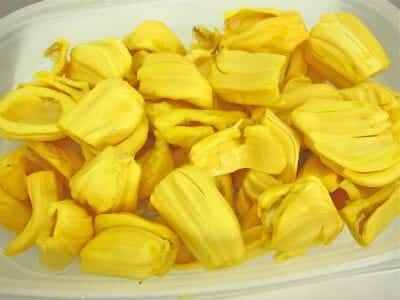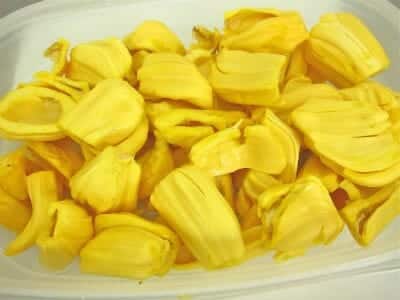 Ingredients:
Jackfruits – 10, seeds removed
Jaggery – 1/4 cup, powdered
Green Chillies – 2, finely chopped
Rice Flour – 2 tsp
Mustard Seeds – little
Oil as required
Salt – a pinch
Method:
1. Finely chop the jackfruits and transfer to a pan.
2. Pour enough water and boil for a few minutes.
3. Heat oil in a pan.
4. Fry the mustard seeds and green chillies for 30 to 45 seconds.
5. Add the boiled jackfruits, jaggery and salt.
6. Mix well.
7. Add a little water to rice flour and mix well without any lumps.
8. Add to the pan and stir to mix well.
9. Serve with rice, idli or dosa.