A simple and classic Homemade Pasta sauce. Use with any Pasta dish.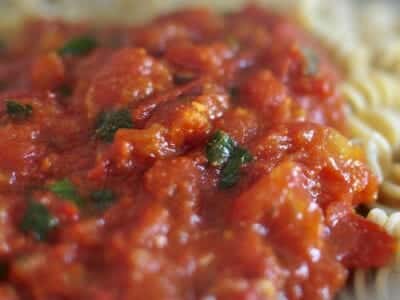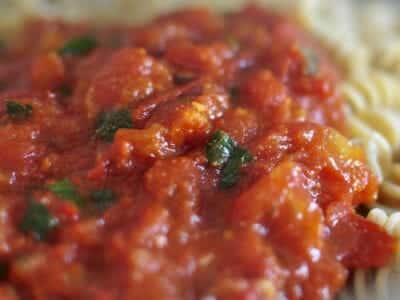 Ingredients:
Tomatoes – 400 gms, finely chopped
Garlic – 1 clove, peeled
Olive Oil – 1 1/2 to 2 tblsp
White Onion – 1/2, chopped
Sea Salt as per taste
Mint Leaves – few, finely chopped (optional)
Black Pepper Powder as per taste
Method:
1. Heat olive oil in a pan over medium flame.
2. Saute the onions and garlic for a minute or two.
3. Add the tomatoes, mint leaves, salt and pepper powder.
4. Stir well and simmer for a 30 minutes or until thick and pulpy.
5. Remove the garlic and discard. Adjust seasoning if required.
6. Use with any pasta dish.