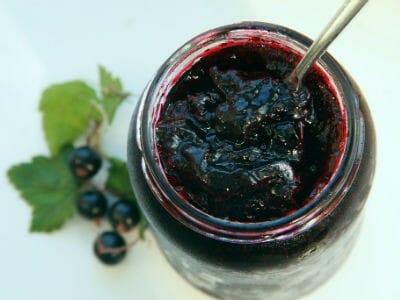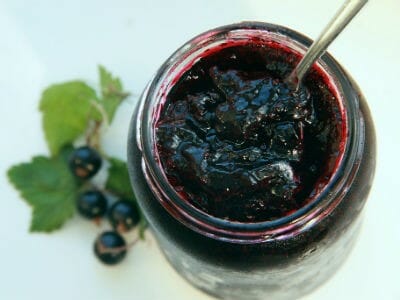 Ingredients:
Blackcurrants – 1 kg
Water – 1 litre
Sugar – 1 1/4 kg
Butter – 2 to 3 tblsp
Method:
1. Soak the blackcurrants in a large bowl of cold water for 30 to 45 minutes.
2. Place the pan over medium flame and simmer for 30 minutes or until the water has reduced and the blackcurrants are soft.
3. Add sugar and stir until fully dissolved.
4. Bring to a boil.
5. When it has achieved a jam-like consistency remove from flame.
6. Add the butter and mix well.
7. Keep aside for 10 minutes.
8. Transfer to clean, sterilized jars and allow the jam to cool before covering with a lid.
9. Use as desired.