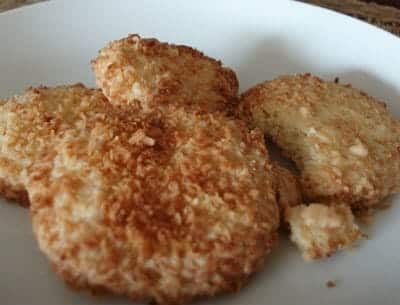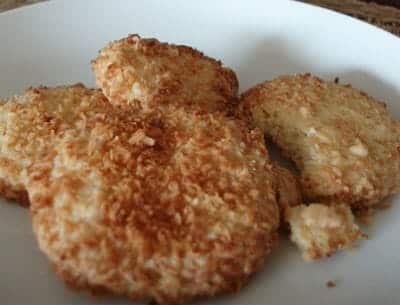 Ingredients:
Maida (Plain Flour) – 150 gms
Corn Flour – 1/4 cup
Butter – 200 gms, unsalted, cubed
Coconut – 100 gms, desiccated
Icing Sugar – 1/4 cup
Method:
1. Mix the corn flour, maida and icing sugar in a bowl.
2. Add the butter and rub well to form a dough.
3. Make small balls of the dough.
4. Spread the coconut on a plate and roll the prepared balls.
5. Place the balls on a baking tray lined parchment paper.
6. Press slightly to flatten.
7. Bake in a preheated oven at 180C/350F for 15 to 20 minutes or until golden.
8. Remove and cool.
9. Store in an airtight container.
10. Serve as a snack.