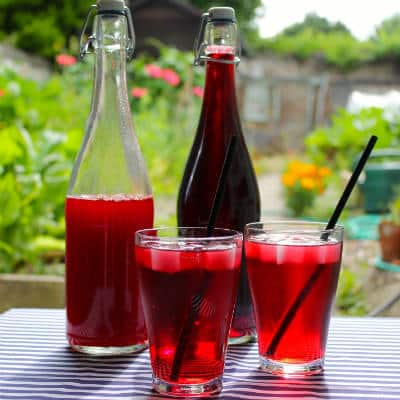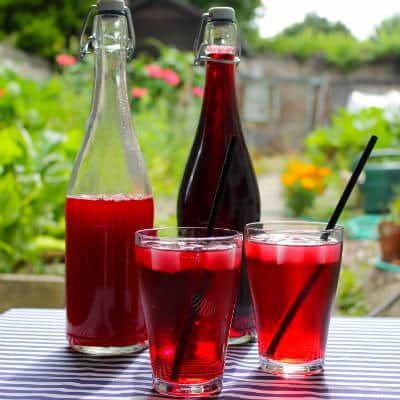 Ingredients:
Black Currants – 500 gms, seeds removed
Sugar – 1 kg
Water – 500 ml
Tonovin Essence – 2 tsp
Sodium Benzoate Powder – 1/4 tsp
Citric Acid – 5 gms
Method:
1. Crush the black currants and transfer to a large bowl.
2. Place the pan over medium flame and boil, without adding water, for a few minutes.
3. Remove and grind to a pulp.
4. Add sugar and water to a large pan.
5. Place the pan over medium flame.
6. Stir until the sugar has fully dissolved.
7. Add citric acid and remove from flame.
8. Allow it to cool for 2 minutes.
9. Mix tonovin essence and sodium benzoate powder with little water.
10. Add to the sugar syrup and mix.
11. Add the black currant puree and stir well.
12. Pour into clean, sterilized bottles and seal tightly.
13. Keep aside to cool.
14. To serve, mix 1 part of the black currant with 3 parts of water.
15. Add ice cubes and serve chilled.