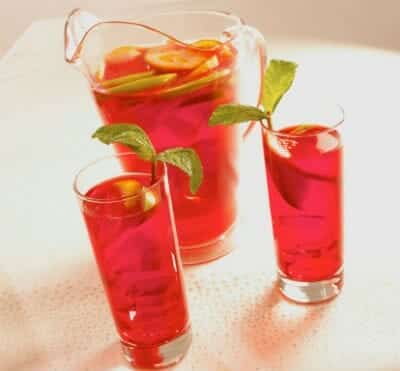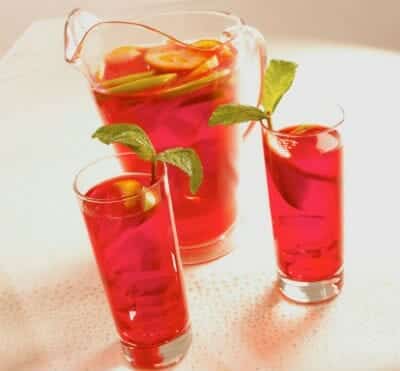 Ingredients:
Tomatoes – 2
Cucumber – 2
Carrot – 2
Beetroot – 2
Cabbage – 100 gms
Glucose – 50 gms
Juice of 1 Lemon
Pepper Powder – 2 tsp
Goli Soda (or Regular Soda) – as required
Salt as per taste
Method:
1. Peel and chop the tomatoes, cucumber, carrot and beetroot.
2. Grind to a smooth pulp and strain well into a pitcher or a large bowl.
3. Add glucose, lemon juice, pepper powder and salt.
4. Mix well and keep it in the fridge for an hour or two.
5. To serve, fill 3/4th of a glass with the prepared juice and top up with soda.
6. Serve chilled.
Note: image is for illustration purposes only and not that of the actual recipe.