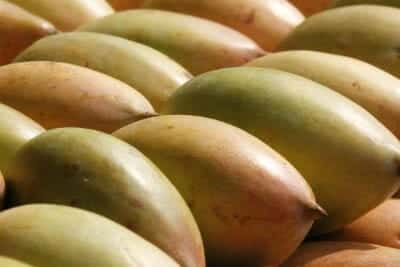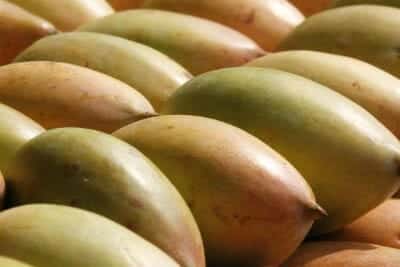 Ingredients:
Basmati Rice – 2 cups
Mango – 1, ripened (preferably Kili Mooku Mango)
Roasted Peanuts – 3 tblsp
Green Chillies – 2, chopped
Dry Red Chillies – 1
Coriander Leaves – 6 tblsp
Oil – 3 tblsp
Salt as per taste
Method:
1. Pressure cook the rice with salt and 3 1/2 cups of water. The grains have to separate and not sticky.
2. Wash the mango and chop into small pieces. Discard the inner stone.
3. Add the green chillies and grind once in a mixie.
4. Add the coriander leaves and grind one more time till coarsely ground.
5. No need to add water and do not grind smoothly.
6. Heat oil in a pan.
7. Add the dry red chillies, peanuts and ground mango mixture.
8. Saute until the raw smell disappears.
9. Add the cooked rice and mix well.
10. Serve at once.