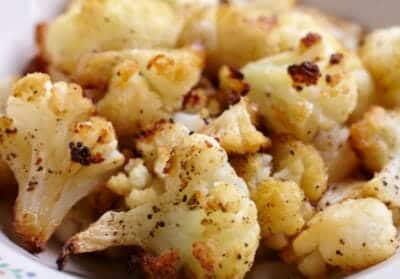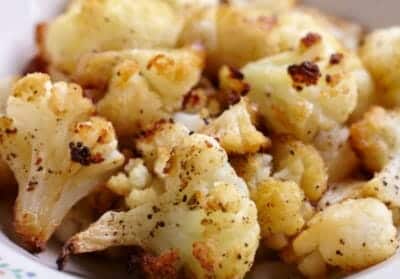 Ingredients:
Cauliflower – 1, broken into florets
Olive Oil as required
Red Wine Vinegar – 2 1/2 tblsp
Honey – 1 1/4 tblsp
Mint Leaves – 50 gms
Almonds – 50 gms, flaked, toasted
Salt as per taste
Pepper Powder as per taste
Method:
1. Place the cauliflower florets on a baking tray.
2. Drizzle with olive oil.
3. Sprinkle salt and pepper powder on top.
4. Bake in a preheated oven at 200C/400F for 20 to 30 minutes or until tender.
5. Mix the vinegar and honey in a bowl.
6. Remove the cauliflower and transfer to a bowl.
7. Add the honey-vinegar mixture, almonds and mint.
8. Gently mix and serve at once.