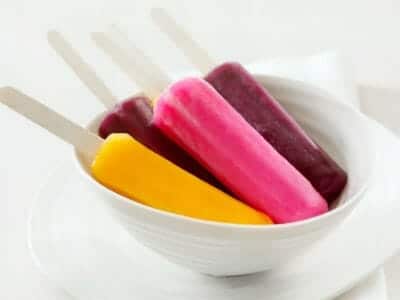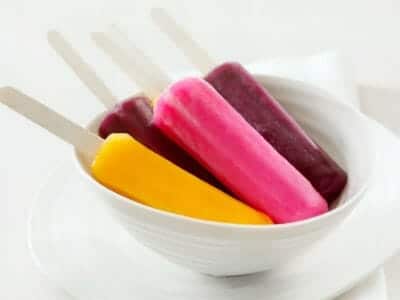 Ingredients:
Thick Curd – 1 cup
Ripe Bananas – 2
Milk – 1/2 cup
Coconut Milk – 1/2 cup
Honey – 3 tblsp
Coconut Powder (or Grated Coconut) – 2 tblsp
Edible Food Colour as per choice – 1 or 2 drops
Method:
1. Blend the curd, bananas, milk, coconut milk, food colour and honey until smooth.
2. Add the coconut powder and blend again.
3. Pour into ice cube trays (or icecream moulds) and freeze for 5 hours or until set. When half set, stick a toothpick (or an icecream stick) so that it is easy to serve.
4. If desired, garnish with chocolate chips and serve at once.