Also know as Jil Jil Jigarthanda or Madurai Jigarthanda, this is a popular beverage from Madurai. Typically served in roadside shops, this is a must have for the hot summer days.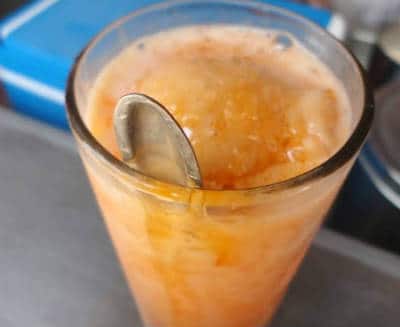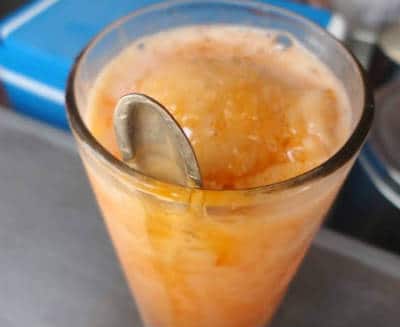 Ingredients:
Milk – 1 cup, boiled and reduced, cooled
Condensed Milk – 1/4 cup
Rose Syrup (or Nannari Syrup) – 2 tsp
Vanilla Ice Cream – 1 cup
Badam Pisin (Badam Gum) – 1 tsp
Almonds and Cashewnuts – few, chopped, to garnish
Method
1. Soak the badam pisin for 8 hours and strain.
2. Add the milk, rose syrup and badam pisin to a tall glass.
3. Mix well.
4. Add condensed milk and stir.
5. Keep it in the fridge for 1 or 2 hours.
6. Just before serving, add the vanilla ice cream on top.
5. Garnish with cashewnuts and almonds.
6. Serve at once.
image via ashwinskumar.blogspot.com