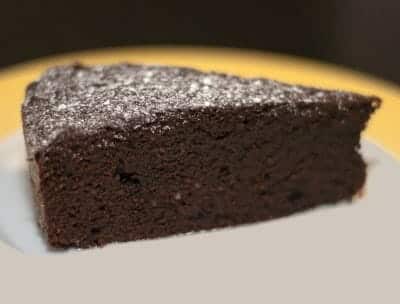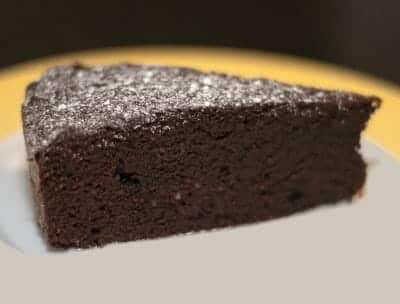 Ingredients:
Plain Chocolate – 50 gms
Butter – 50 gms
Dark Brown Sugar – 50 gms, soft
Maida – 50 gms
Egg – 1, beaten
Vanilla Extract – 1/4 tsp
Cocoa Powder – 1 tsp + extra for sprinking
Salt – a small pinch
Icing Sugar (optional)
Method:
1. Line a microwaveable glass bowl with greaseproof paper.
2. Add the chocolate, butter and sugar into it.
3. Place it in the microwave and cook on full powder for 30 seconds or until melted.
4. Add the remaining ingredients and mix well.
5. Pour into the bowl and microwave on full powder for 3 to 4 minutes or until just set.
6. Allow it to cool.
7. Sprinkle cocoa powder (or icing sugar) on top.
8. Serve.
Tip: If desired, you can also sprinkle some mixed nuts on top.
image via scrumptious magazine