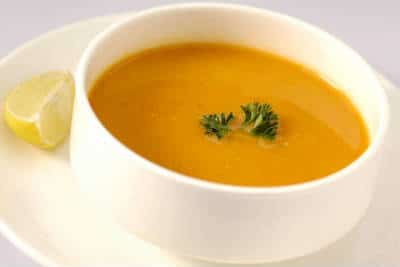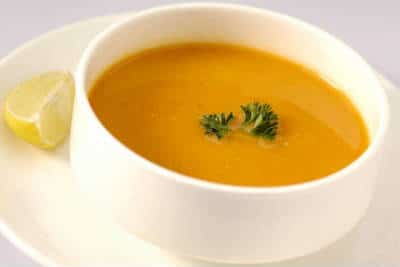 Ingredients:
Masoor Dal – 3/4 cup, cleaned, washed
Onions – 3, finely chopped
Tomatoes – 3, finely chopped
Red Chilli Powder – 1/2 tsp (optional)
Garlic – 4, crushed
Curry Masala Powder – 3 tsp
Ghee – 1 tblsp
Salt as per taste
To serve:
Lemon Wedges
Cooked Rice – 1/4 cup
Method:
1. Heat ghee in a pan.
2. Saute the onions well.
3. Add garlic, red chilli powder, curry masala powder and stir well.
4. After 2 minutes pour 6 cups of water.
6. Add tomatoes and masoor dal.
7. Transfer to a pressure cooker and cook until 3 to 4 whistles.
8. Strain well and boil over medium flame for 15 minutes.
9. Add salt and mix well.
10. Serve hot with cooked rice and lemon wedges.