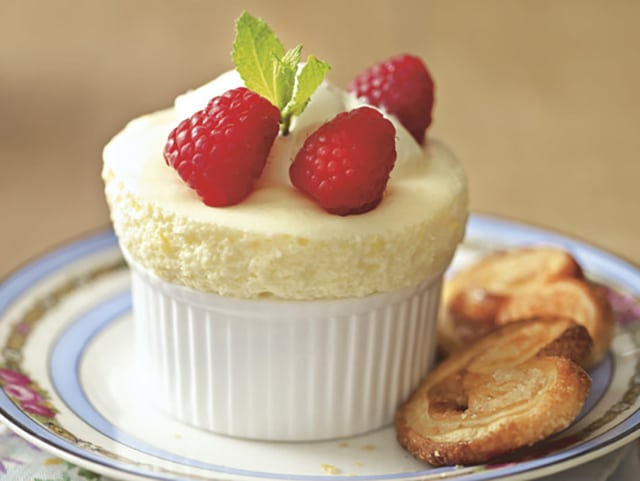 Ingredients:
China Grass (Agar Agar) – 20 gms, chopped, soaked in water for 30 minutes
Water – 4 cups
Lemon Juice – 1/2 cup
Sugar – 1 cup
Cream – 2 cups, chilled, whipped
Method:
1. Heat water in a pan over medium flame.
2. Add the china grass and stir until it is fully dissolved.
3. Add sugar and cook for 2 to 3 minutes.
4. Remove the pan from flame and add the lemon juice.
5. Stir well and cool.
6. Add the cream and stir gently.
7. Transfer to a bowl and chill for an hour.
8. Serve.
Tip: Chill the cream before whipping otherwise it will curdle.