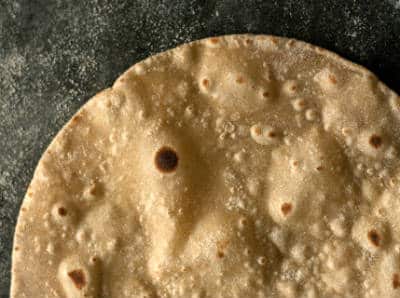 Ingredients:
Wheat Flour – 1 cup
Green Ripe Bananas – 1, mashed (not raw or too ripe)
Ghee – 2 tsp
Sugar – 2 tblsp
Oil as required
Ghee as required
Salt as per taste
Method:
1. In a small cup mix equal quantities of oil and ghee. Keep aside until required.
2. Mix the flour, bananas, 2 tsp ghee, sugar and salt in a bowl.
3. Add enough water and knead well to a pliable dough.
4. Make small balls of the dough and roll them out into small/medium chapatis.
5. Heat a tawa over medium flame.
6. Cook the prepared chapatis on both sides adding the oil-ghee mixture around the edges.
7. Remove and serve.
8. Best served with mixed fruit jam.