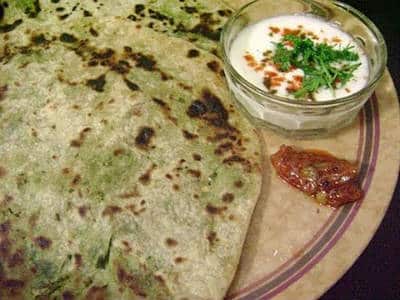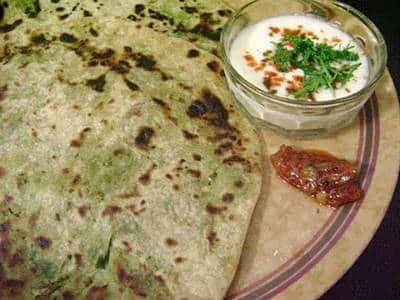 Ingredients:
Wheat Flour – 2 cups
Green Peas – 1 cup, boiled, drained
Coriander Leaves – 1/2 bunch, cleaned, washed, chopped
Green Chillies – 2
Ginger – a small piece
Ghee – little
Salt as per taste
Method:
1. Add salt and enough water to wheat flour.
2. Knead well to a pliable dough/
3. Grind the green peas, coriadner leaves, green chillies, ginger and salt.
4. Make small balls of the ground peas mixture and keep aside.
5. Make small balls of the dough and shape them into small cups.
6. Add one of the green peas ball and fold well.
7. Roll them into small/medium chapatis.
8. Heat a tawa over medium flame.
9. Cook the prepared chapatis on both sides adding ghee around the edges.
10. Remove.
11. Serve with raita and pickle.