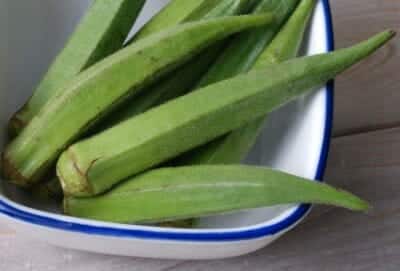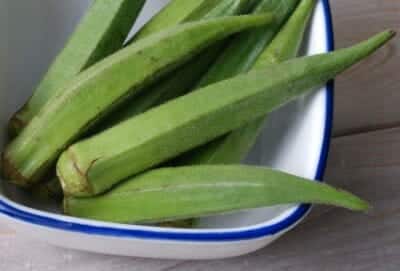 Ingredients:
Vendakkai (Bhindi/Okra) – 10, washed, dried, cut into small rounds, ends discarded
Tamarind Extract – 1/4 cup, thick
Green Chillies – 5, slit lengthwise
Asafoetida Powder – 1/4 tsp
Turmeric Powder – 1/4 tsp
Jaggery – 1 tsp, grated
Gingelly Oil – 2 tsp
Mustard Seeds – 1/2 tsp
Fenugreek Seeds – 1/2 tsp
Curry Leaves – little
Salt as per taste
Method:
1. Heat oil in a pan over medium flame.
2. Saute the vendakkai pieces for a minute or two and remove.
3. Add mustard seeds, fenugreek seeds, curry leaves, asafoetida powder and turmeric powder, green chillies, jaggery, tamarind extract and salt.
4. Bring to a boil.
5. Add the kept aside vendakkais and stir well.
6. Simmer for a minute and remove.
7. Serve with mor kuzhambu or avial.