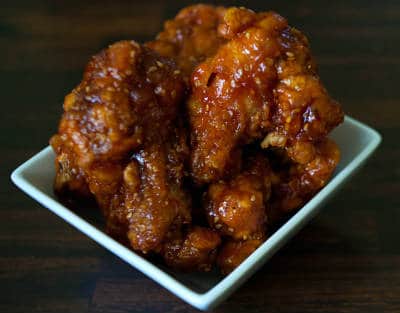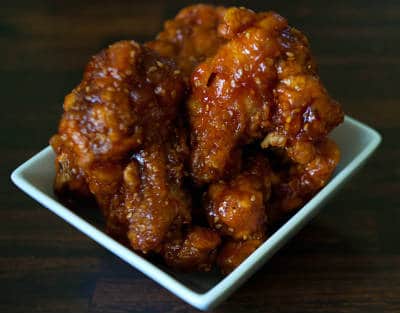 Ingredients:
Chicken Wings – 900 gms
Honey – 2 tblsp
Red Chilli Powder – 1/2 to 3/4 tsp (depending on the spiciness)
Cumin Powder – 1/2 tsp
Salt – 1/2 tsp
Method:
1. Mix the cumin powder, salt and red chilli powder in a bowl.
2. Sprinkle over the chicken wings and toss well.
3. Transfer the chicken wings to a greased baking tray.
4. Bake in a preheated oven at 425F/220C for 20 to 30 minutes each side, turning from time to time, until golden brown.
5. Remove and discard the fat in the baking tray.
6. Transfer the wings to a large bowl.
7. Drizzle the honey over and toss well.
8. Return the wings to the baking tray and bake for another 5 to 10 minutes.
9. Remove and serve hot.