A classic Mediterranean/Middle Eastern eggplant dip.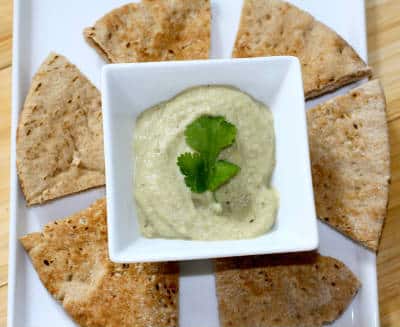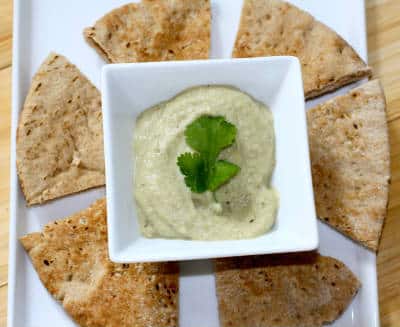 Ingredients:
Eggplant (Brinjal) – 1, halved
Juice of 1 Lemon
Sesame Paste – 1 tblsp
Garlic – 1 clove, minced
Parsley – 1 tblsp, finely chopped
Olive Oil as required
Salt – a pinch
White Pepper Powder as per taste
Method:
1. Heat little oil in a nonstick pan over low flame.
2. Place the brinjals on the pan, flesh side down, and cook for a minute.
3. Then prick with a fork a few times and char/roast over an open flame until uniformly charred.
4. Scoop out the pulp and puree it in a blender.
5. Add the lemon juice, sesame paste, garlic and blend until smooth.
6. Sprinkle salt and pepper.
7. Drizzle with olive oil and serve with toasted pita breads.