A simple and easy to make delicious homemade sweet corn soup.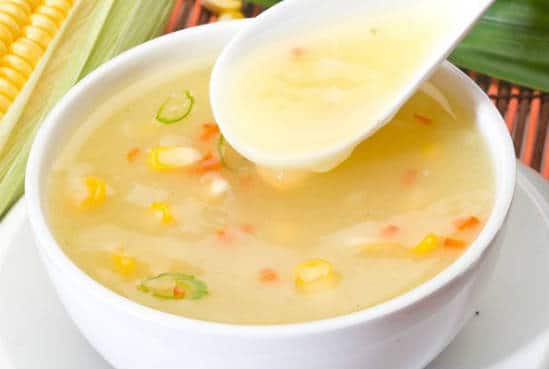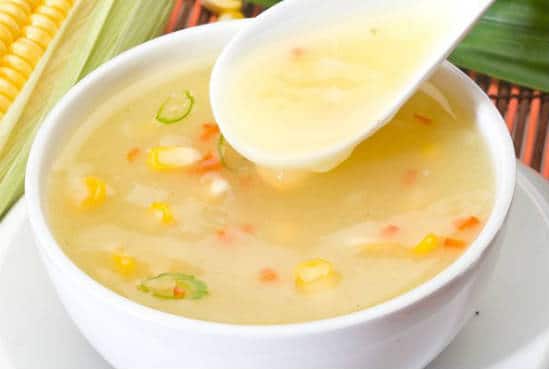 Ingredients:
Sweet Corn Kernels – 200 gms
Vegetable Stock – 1 1/4 litres (approx. 5 cups)
White Sauce – 1 1/2 cups (available in supermarkets)
Salt as per taste
Black Pepper Powder as per taste
Spring Onions – little, finely chopped (optional)
Method:
1. Grind the sweet corn kernels coarsely and remove.
2. Heat the vegetable stock in a large pot.
3. Add the corn and white sauce.
4. Mix well and bring to a boil.
5. Season with salt and pepper powder.
6. Pour into individual serving bowls and garnish with spring onions.
7. Serve.