A variation of the popular Onion Pakoda, this is made with Pearl Millet flour.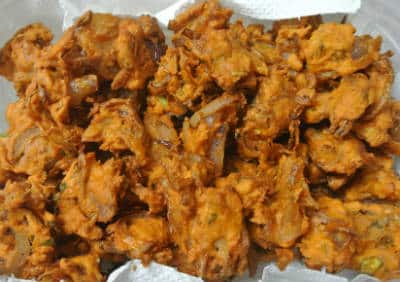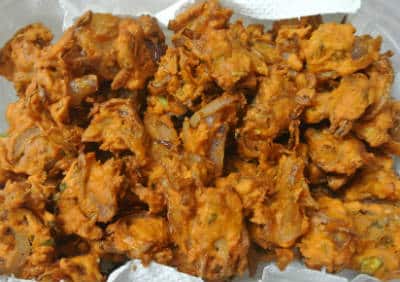 Ingredients:
Kambu (Pearl Millet) Maavu – 1/2 cup
Roasted Gram Flour – 1/2 cup
Green Chillies – 2, finely chopped
Onion – 1, finely chopped
Ginger – 1/2 tsp, grated
Salt as per taste
Asafoetida as required
Oil for frying
Curry Leaves as required
Method:
1. Mix the kambu maavu, gram flour, green chillies, onions, salt, asafoetida and curry leaves in a large bowl.
2. Gradually add enough water and mix well to a thick batter. Do not add too much water.
3. Heat oil in a frying pan over medium flame.
4. Add small portions of the batter.
5. Fry until golden brown and crisp.
6. Remove and drain excess oil.
7. Serve with tomato ketchup.