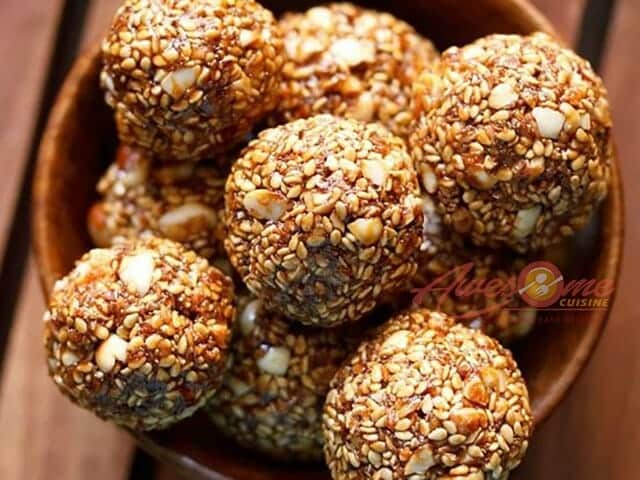 Ingredients:
Jaggery – 1 1/2 cups, soft, mashed
Peanuts – 1/2 cup, dry roasted, crushed
White Sesame Seeds – 4 cups, dry roasted
Ghee – 2 tsp
Coconut – 1 cup, grated
Almonds – few, chopped (optional)
Method:
1. Heat ghee in a large pan.
2. Add the jaggery and simmer till it starts to melt and bubbly.
3. Add the sesame seeds, almonds and peanuts. Fry for a minute.
4. Remove the pan from flame and mix well till well blended.
5. Shape the mixture into small balls.
6. Roll them in grated coconut and keep aside to cool.
7. Once cooled, store in airtight container.
image credit: jain rasoi