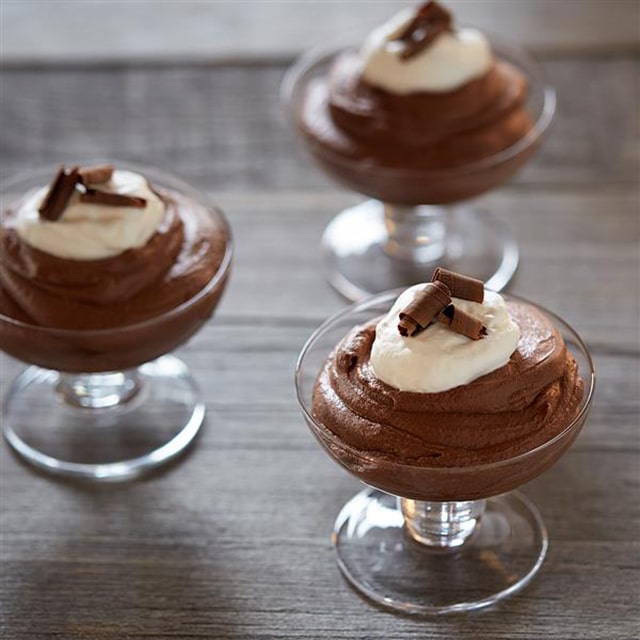 Ingredients:
Instant Chocolate – 50 gms
Cold Milk – 1/2 cup
Strong Coffee – 2 tblsp, chilled
Sugar – 1 to 2 tblsp, powdered
Vaniila Extract – 1/4 tsp
Whipping Cream – 1/2 cup, heavy
Choco Chips – 1 tblsp, for garnish
Method:
1. Mix the instant chocolate, milk and coffee until thick.
2. Beat the cream, sugar and vanilla until soft peaks form. Reserve some for topping.
3. Mix the cream mixture into the chocolate mixture and spoon into a dessert glass.
4. Keep it in the fridge for 35 to 40 minutes.
5. Just before serving, add a litte bit of the reserved cream mixture and garnish with the choco chips.
6. Serve chill.