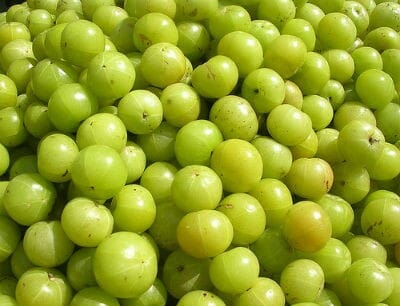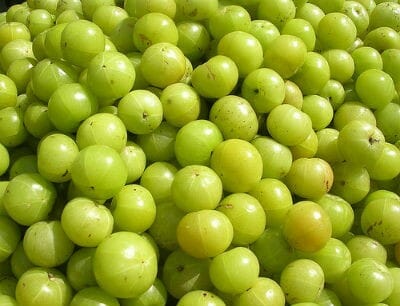 Ingredients:
Nellikai – 4, seeds removed, finely chopped
Dry Red Chillies – 4
Coconut – 1/4 cup, grated
Garlic – 4 cloves, peeled
Tamarind Extract – 1/2 cup
Oil as required
Salt as per taste
Mustard Seeds – little
Method:
1. Combine the nellikai, garlic, red chillies, tamarind, coconut and salt in a bowl.
2. Grind together in a mixie till smooth.
3. Heat little oil in a pan.
4. Fry the mustard seeds for 20 seconds and add to the thuvaiyal.
5. Serve as a side dish to idli or dosa.