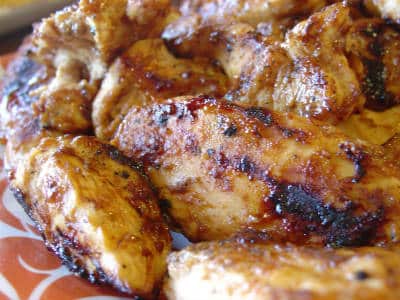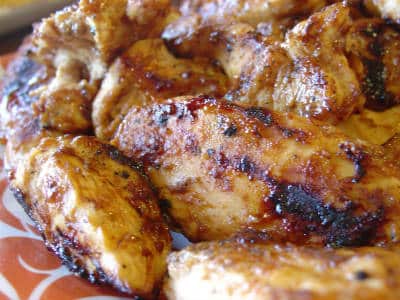 Ingredients:
Chicken Breasts and Thighs – 1 kg, chopped
Onions – 1, wedges
Sunflower Oil – 1/2 tsp
Dark Beer – 1/2 cup
BBQ Sauce – 3/4 cup
Salt as per taste
Black Pepper Powder as per taste
Method:
1. Heat oil in a pan over medium flame.
2. Add the chicken, salt and pepper.
3. Cook for a few minutes until the chicken is browned on all sides.
4. Remove and place it in a large shallow pan.
5. Add the onions.
6. Mix the bbq sauce and beer in a bowl and pour over the chicken.
7. Cover the pan with a lid and cook on low flame for 8 to 9 hours. Keep turning the chicken from time to time so that it cookes evenly.
8. Remove and keep aside for 5 minutes.
9. Serve sliced.