A classic indo-chinese recipe that is best served with onion raita.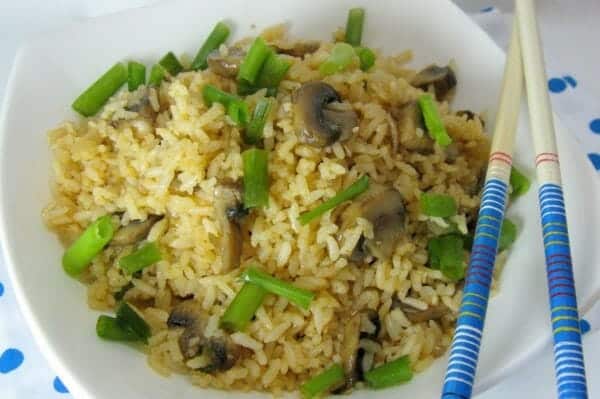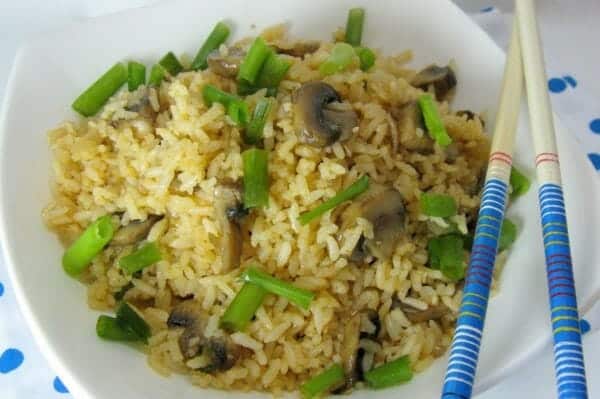 Ingredients:
Basmati Rice – 1 cup, cooked
Button Mushrooms – 3 to 4, sliced
Onion – 1, sliced
Chilli Sauce – 2 tsp
Soy Sauce – 1 tsp
Black Pepper Powder – 1/2 tsp
Spring Onions – 3, finely chopped
Salt as per taste
Oil as required
Method:
1. Heat little oil in pan over medium flame.
2. Saute the onions until golden.
3. Add mushrooms and stir-fry for a minute or two.
4. Add soy sauce, chilli sauce and half of the spring onions.
5. Stir well.
6. Sprinkle pepper powder and mix.
7. Add the basmati rice and little salt.
8. Mix until evenly combined.
9. Garnish with the remaining spring onions.
10. Serve with onion raita.
Tip: You can also add carrots, green peas if desired.