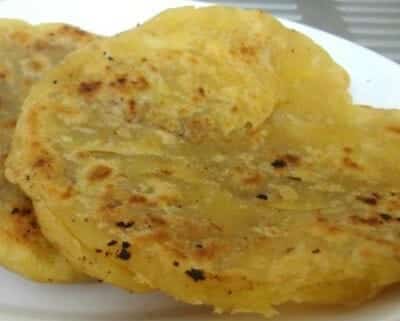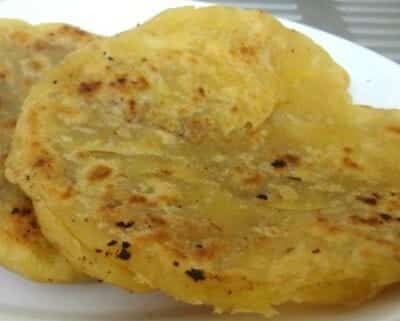 Ingredients:
Wheat Flour – 1 cup
Unsweetened Khoya – 200 gms
Sugar – as required, powdered
Cashewnuts – 25 gms
Almonds – 25 gms, peeled
Cardamom Powder – 1/2 tsp
Method:
1. Add enough water and little salt to wheat flour.
2. Knead well to a chapati dough consistency.
3. Combine the khoya, sugar, cashewnuts, almonds and cardamom powder.
4. Mix well.
5. Make small balls of this mixture and keep aside.
6. Make small chapatis of the wheat flour and place one of the prepared balls.
7. Cover and fold well.
8. Roll again into a small/medium round.
9. Heat a tawa over medium flame.
10. Cook the prepared poli on both sides adding little ghee around the edges.
11. Remove and serve at once.