A delicious and easy to make Thai style Spicy Chicken. Best served with rice for lunch or dinner.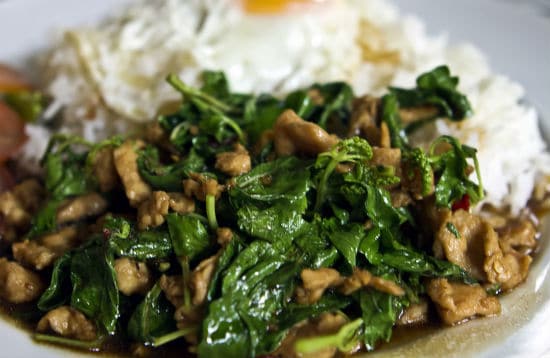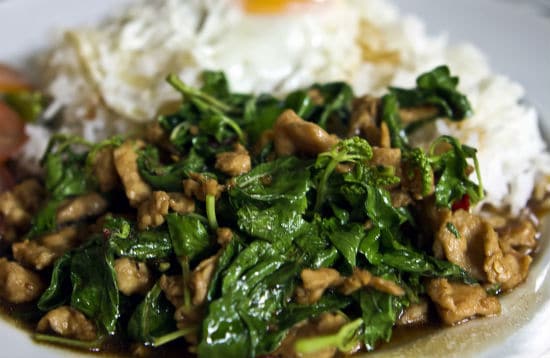 Ingredients:
Chicken Breasts – 250 gms, boneless, skinless, chopped
Basil Leaves – 1 cup, chopped
Onion – 1, small, finely chopped
Red Chillies – 2, small, finely chopped
Garlic – 2 cloves, minced
Fish Sauce – 3 tsp
Soy Sauce – 1/2 tblsp
Sugar – 1/2 tblsp
Sunflower Oil – 1/2 tblsp
Optional:
Button Mushrooms – 1/2 cup, chopped
Method:
1. Heat oil in a pan over medium flame.
2. Saute the onions, garlic and red chillies for a minute or two.
3. Add the chopped chicken pieces and cook until it starts to brown on the outside, about 2 minutes.
4. Add the sugar, fish sauce, soy sauce and basil leaves.
5. Stir well and cook for another 2 minutes.
6. Remove and serve with rice.