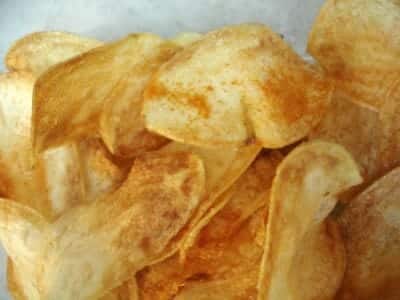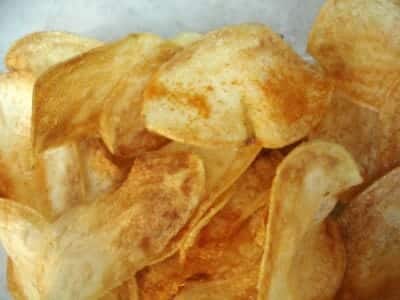 Ingredients:
Potatoes – 250 gms
Jaggery – 1 cup
Cardamom Powder – a pinch
Dry Ginger Powder – a pinch
Ghee – little
Oil as required
Method:
1. Peel the potatoes and wash well.
2. Heat oil in a deep frying pan.
3. Slice the potatoes thinly and add to the hot oil.
4. Fry till golden and remove.
5. Add little water to jaggery and mix well until fully dissolved.
6. Strain and bring to a boil.
7. When it starts to thicken add cardamom powder, dry ginger powder and ghee.
8. Mix well.
9. Add the potato chips and mix well.
10. Serve as a snack or as a side dish.