A sparkling non-alcoholic drink that is as innocent as a baby.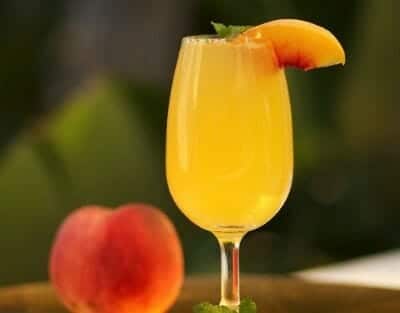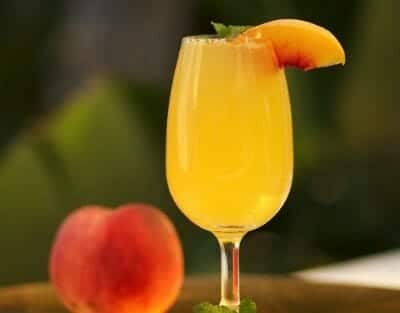 Ingredients:
Peach Juice – 4 parts
Lemon Juice – 2 parts
Sparkling Apple Juice to top up
Peach slices to garnish
Method:
1. Mix the peach and lemon juice in a mixing jug.
2. Stir well.
3. Pour into individual serving glassses.
4. Top up with apple juice and stir.
5. Garnish with a peach slice.
6. Serve chilled.