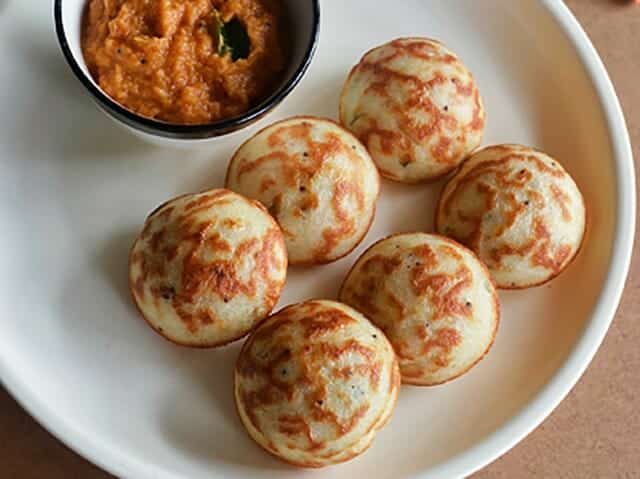 Ingredients:
Eggs – 4
Idli Batter – 1/2 cup
Turmeric Powder – 1/4 tsp
Pepper Powder – 1/2 tsp
Cumin Powder – 1/2 tsp
Salt as per taste
Oil as required
Method:
1. Pour 1/4 cup of water in a large pan.
2. Add salt, turmeric powder, pepper powder and cumin powder.
3. Break the eggs into the pan and beat well.
4. Add the idli batter and mix well.
5. Pour the batter into greased paniyaram moulds.
6. Heat a pan over medium flame.
7. Place the moulds in the pan and cover with a lid.
8. Cook on both sides till golden brown.
9. Remove and serve with mint chutney.