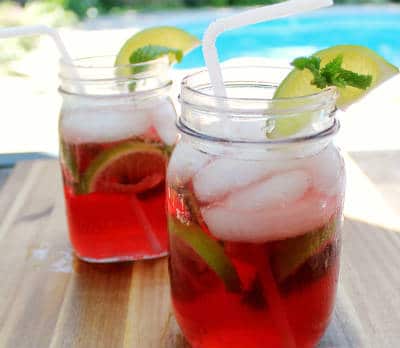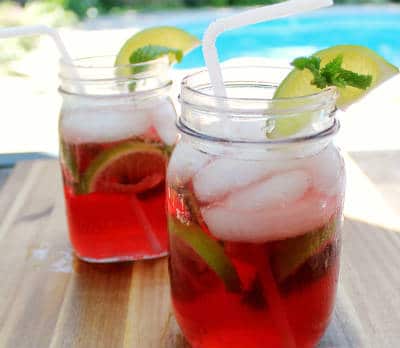 Ingredients:
Pomegranate Juice – 500 ml
Lemonade – 250 ml
Lime – 1, quartered
Slices of Lime to garnish
Mint Leaves – handful
Pomegranate Seeds – 2 tblsp
Method:
1. Add half of the mint leaves and lime quarters to a mixing bowl.
2. Crush until all flavours are released.
3. Add the lemonade and pomegranate juice.
4. Strain into serving glasses filled with one or two ice cubes.
5. Garnish with pomegranate seeds, mint leaves and a slice of lime.
6. Serve at once.