Tasty and baked, these chips are ideal as an anytime snack or can also be used as an appetizer with a dip of choice.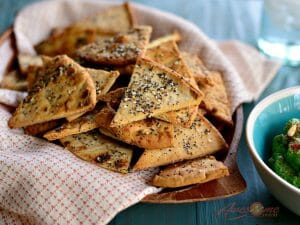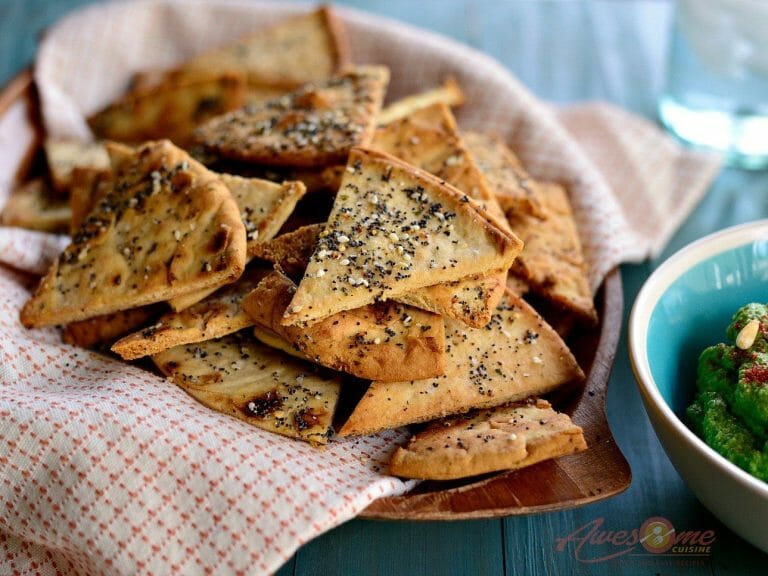 Ingredients:
Whole Wheat Pita Breads – 2
Parmesan Cheese – 1 tblsp, grated
Olive Oil – 2 tblsp
Garlic – 1 clove, minced
Mixed Herbs – 1 tsp
Salt as per taste
Black Pepper Powder as per taste
Method:
1. Combine the cheese, olive oil, garlic, mixed herbs, salt and pepper powder in a bowl.
2. Mix well.
3. Brush the pita breads with this mixture and place it on a baking tray.
4. Bake for 5 to 6 minutes at 175C/350F.
5. Remove, brush again on both sides and turn over.
6. Bake for another 5 minutes or until crisp.
7. Remove, cool and cut into bite-sized pieces.
8. Serve.