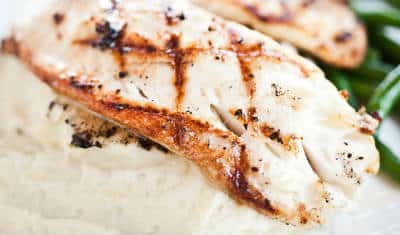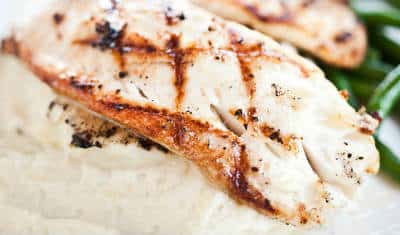 Ingredients:
Whole Fish (or Fillets) – 2, cleaned, scaled
Bay Leaves – 6 to 8
Lemons – 2, sliced
Thyme Sprigs – 1 bunch
Olive Oil – 60 ml
Salt – a pinch
Black Pepper Powder as per taste
Method:
1. Stuff the fish cavities with the bay leaves, lemons and thyme.
2. Drizzle with olive oil.
3. Sprinkle salt and pepper powder.
4. Place them on a pan over high flame.
5. Cook for 3 to 4 minutes on each side until golden and slightly charred.
6. Transfer them to a greased baking tray lined with parchment paper.
7. Bake them in a preheated oven at 180C/360F for 7 minutes or until cooked through.
8. Remove and cool.
9. Serve with mashed potatoes.
Note: image is for illustration purposes only and not that of the actual recipe.
image credit