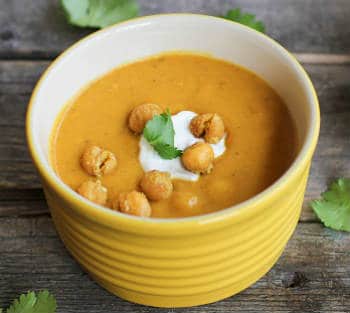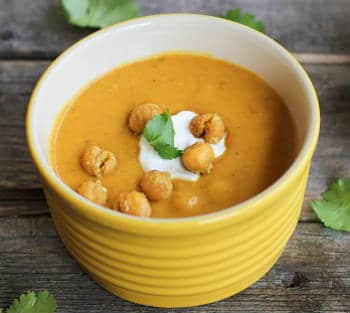 Ingredients:
Sweet Potatoes – 250 gms, peeled, cubed
Vegetable Stock or Water – 1 1/2 cups
Oil – 3/4 tblsp
Celery – 1/2 cup, chopped
White Onions – 1/4 cup, chopped
Salt as per taste
Dried Basil – 1/4 tsp
Bay Leaf – 1/2
Bread Croutons to serve (or fried bread cubes)
Method:
1. Heat oil in a pan.
2. Add the celery and onions.
3. Saute until tender.
4. Add the sweet potatoes and cook for a minute.
5. Add all the other ingredients and bring to a boil.
6. Simmer till the potatoes are tender.
7. Remove the bay leaf and cool.
8. Transfer to a blender and blend until smooth.
9. Transfer to the pan and bring to a boil.
10. Pour into individual serving bowls.
11. Garnish with the bread cubes or croutons.
12. Serve.