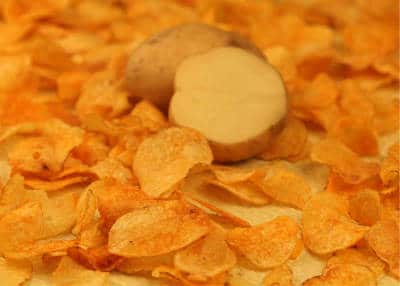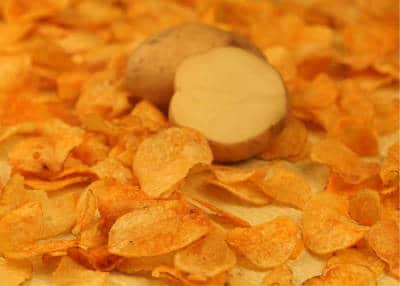 Ingredients:
Potatoes – 500 gms (not the sweet variety)
Red Chilli Powder – little
Asafoetida Powder – little
Salt as per taste
Oil as required
Method:
1. Peel the potatoes and wash them well.
2. Then slice them thinly and wash well.
3. Drain excess water.
4. Heat oil in a pan.
5. Fry the sliced potatoes till light golden brown.
6. Remove and drain excess oil.
7. Add red chilli powder, salt, asafoetida powder and toss well to mix.
8. Serve.