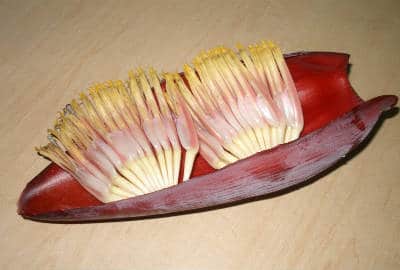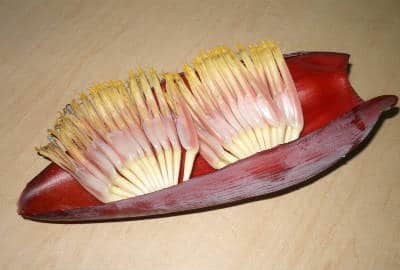 Ingredients:
Vazhaipoo (Banana Flower) – 1 cup, cleaned, washed, separate into individual petals
Oil as required
For the batter:
Maida – 1/2 cup
Rice Flour – 4 tsp
Turmeric Powder – a pinch
Asafoetida – a pinch
Idli Bater – 3 tsp
Corn Flour – 1 tsp
Red Chilli Powder – 2 tsp
Salt as per taste
Method:
1. Combine all the batter ingredients in a bowl.
2. Add a little water and mix well till a bajji batter consistency (not too thick and not too thin).
3. Heat oil in a deep frying pan.
4. Dip the individual vazhaipoo (banana flowers) petals and fry in hot oil till golden brown.
5. Remove and drain excess oil.
6. Serve hot with chutney of choice.