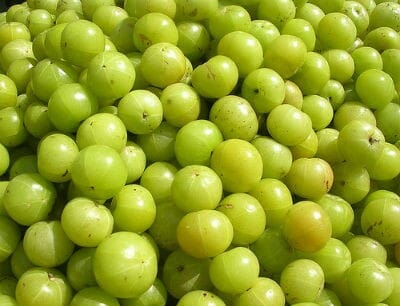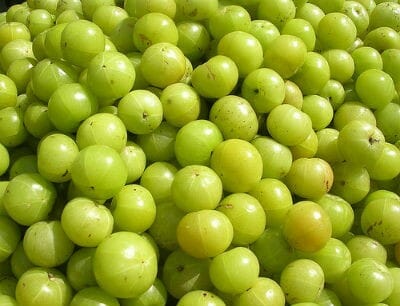 Ingredients:
Nellikai (Amla/Gooseberry) – 8, large
Sundakkai – 1/2 cup, halved
Turmeric Powder – a pinch
Asafoetida Powder – a pinch
Oil – 3 tsp
Jaggery – a small ball
Salt as per taste
Gingelly Oil – 4 tsp
Roasted and powdered:
Dry Red Chillies – 3
Mustard Seeds – 1/2 tsp
Oil – 1/2 tsp
Fenugreek Seeds – 1/2 tsp
Method:
1. Heat 2 tsp oil in a pan.
2. Saute the nellikais for 8 to 10 minutes.
3. Remove and cool.
4. Discard the seeds and chop them into small pieces.
5. Heat 1 tsp oil in a pan.
6. Saute the sundakkais till tender.
7. Add salt, turmeric powder and jaggery.
8. Add the ground powder, nellikai pieces and asafoetida powder.
9. Add the remaining gingelly oil and cook for a minute or two.
10. Remove and serve.