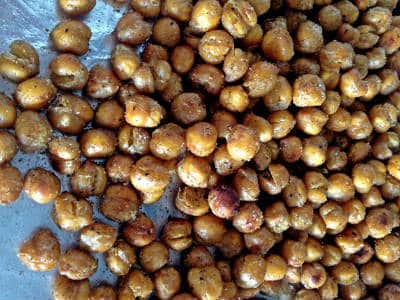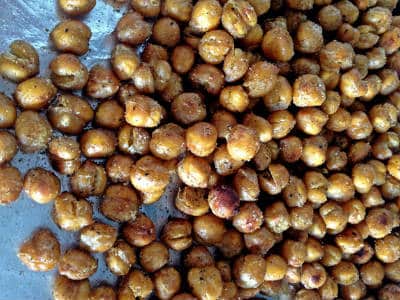 Ingredients:
Chickpeas – 200 gms, rinsed, drained
Olive Oil – 1 tsp
Sea Salt – 1 tsp
Vegetable Oil as required
Black Pepper Powder as per taste
Method:
1. Mix the chickpeas and olive oil in a bowl.
2. Add salt and toss well until evenly combined.
3. Heat little oil in a frying pan.
4. Add the chickpeas and pan-fry for 2 to 3 minutes until crunchy and golden.
5. Remove and sprinkle black pepper powder on top.
6. Serve at once.